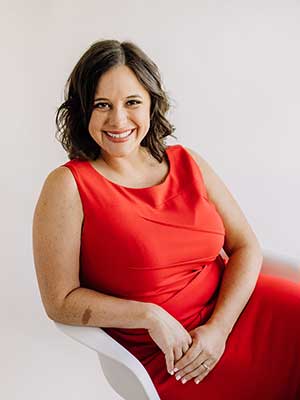 By Jessica Turner, Founder of The Mom Creative
Sponsored by Regions Bank, Member FDIC. All thoughts are my own.
A remodel is an exciting endeavor that can improve both the value of your home and your own comfort. However, preparing for a remodel is a lot of work. Taking the time to make informed decisions before and throughout the process can help to reduce emotional and financial stress.
After years of hating my kitchen, I am in the process of my own remodeling project. I've already learned a lot from this project and others I've done before. If you are considering a major home remodel, here are some tips I suggest to help you prepare for your project.
Selecting the right contractor
Choosing the right contractor can make a huge difference in your remodel experience. The cost estimate and how long the job will take are definitely important, but it is also important to find a contractor that you can really trust with your home and your budget. It is recommended to secure at least three bids from licensed and insured contractors. Prepare a list of questions to ask potential contractors, consider reviews, talk to past clients, ask to see some of their work, and look at the contractor's Better Business Bureau ratings.
Create a comprehensive budget
A comprehensive budget is critically important for a major remodel. Having several contractors bid on your project can help you get an accurate cost estimate. Once you select your contractor, work with them to build out your budget to include materials, labor, and any other costs that might pop up, such as permits. You'll also want to discuss needs and wants for the project so that your contractor can help you determine what's possible within your budget. You also should plan for 5-10% extra to account for unexpected fees and expenses.
It's also a good idea to consider how your project might impact your daily life and expenses. For instance, will you need to stay somewhere else, or can you stay at home? Will you be eating out more? Thinking through these types of questions can help you determine what else you need to include in your budget.
Consider your financing options
Depending on your budget and financial situation, you might need some support to achieve your remodel goals. Your bank can help provide you with insight into your options. For instance, if you don't have the savings for the project, you might consider securing a home equity loan to help with some of the costs. Other options include a term loan, using a credit card or financing from the service provider. This article outlines the options to consider. Also check out this podcast for more insights.
Picking the right materials
When you are doing a major remodel, you will need to select and price out items like flooring, counters, cabinets, lighting, etc. Make time to visit showrooms or have samples brought to you so you can clearly determine what you like. Browsing Pinterest or creating a mood board can also be helpful to identify styles and colors you are interested in. Knowing what you want will help the process to go more smoothly.
Keep in mind that selecting cheaper items can cost you more in the long run, so be sure to consider the quality of the materials and their durability. You don't want to end up having to replace something because it was poor quality. Listen to this podcast for additional insight on choosing the right materials.
Make a plan for staying organized
In order to track against your budget, you'll need to keep track of your purchases and invoices. There are a number of ways you can do this, so determine what systems will work best for you. You might want to scan all receipts, use spreadsheets or try a digital storage system like the cloud. Whatever options you choose, review your purchases and invoices against your budget regularly and discuss with your contractor as needed.
Home remodels can be a massive but exciting endeavor that call for a lot of planning and preparation. These projects require significant investment of time, energy and money. Taking the time to plan can make the journey to completing that remodel smoother. Here are additional tips to help you prepare for your home renovation.
About Jessica Turner
Jessica N. Turner, The Mom Creative, is a popular writer and speaker based in Nashville, Tennessee. Her first book, the Wall Street Journal's best-selling title, The Fringe Hours: Making Time for You, encourages women to practice self-care and make time for their passions. Her latest book, Stretched Too Thin: How Working Moms Can Lose the Guilt, Work Smarter and Thrive released last year.
A veteran in the blogging industry, Jessica founded her popular lifestyle site The Mom Creative in 2006. Since then she has published thousands of blog posts and worked with the nation's most trusted brands including Southwest Airlines, Maytag, P&G, World Vision, Dyson, Rubbermaid, and Hallmark. Women from across America trust Jessica's advice on shopping, parenting and intentional living.
Jessica has been featured in numerous media outlets, including The Today Show, Hallmark's Home & Family, O Magazine, Pregnancy & Newborn Magazine, Better Homes and Gardens, and Inc.com. She has three active children.