Living on a college budget can be a challenge, but there are ways to have fun while saving money.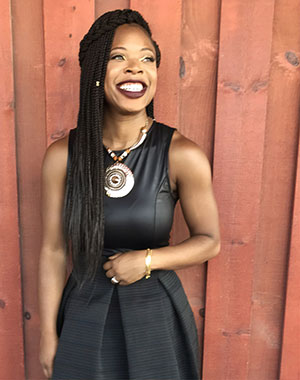 By Elle Hall-Coleman
This post is sponsored by Regions Bank, Member FDIC. All thoughts are my own.
Studying, tuition, bills, repeat.
It can all become a little bit repetitious, and at times, downright daunting - especially when your funds are low. Being in college means serious business, but even on a tight student budget, there are still ways to balance out all your hard work and enjoy yourself. You know the saying, "All work, no play, makes a pretty dull student." So today I've teamed up with sponsor Regions Bank, member FDIC to bring you five tips for incorporating some fun in your student life without completely blowing your budget!
1. Utilize Student Discounts.
As a college student, it's common to be living on a shoestring budget. That's why many establishments offer student discounts for your favorite entertainment activities. From shopping to the movie theatres, to major league sporting events, it's a good practice to check out the discounts available in your area before making social plans. Doing so can help you determine the activities that both interest you and align with your student budget.
2. Host a Game Night or Potluck.
With drinks, food, and everything in between, going out can be costly. So why not bring the party inside? Ask your friends to bring over their favorite game or snack, turn on some tunes, and you've got yourself a party. Hosting a small game night with your closest friends is both fun and budget-friendly for everyone involved. Also, always remember to be mindful of your neighbors, because noise fines or tickets are definitely not in the budget and could cause some significant financial setbacks.
3. Volunteer Your Time.
One way to uplift your spirits from all the hard work you've been putting in is to give back to those in need. Do you know an underclassman struggling with classes you've already taken? Offer to tutor from time to time. Do you feel that you could be a positive influence in the life of a young kid? Apply to be a mentor. Do you know of any shelters that house homeless pets or people? Sign up to help out on some weekends or holidays.
Lending a helping hand to those less fortunate allows you to have a fulfilling experience without even putting a small dent in your wallet.
4. Discover Free Events.
College students are always looking for ways to save money, so keeping your eyes and ears open to things happening on campus or events in your area is a great way to discover free activities - who doesn't like free? Stop by your campus event center or do a quick Google search to find something exciting to explore in your city that won't cost you a dime. Get some friends involved and let the good times roll.
5. Start a Business or Side Hustle.
There is no college degree required to start your own business or side hustle. Many of the most successful people today started their business ventures while they were technically still students. So, whether your goal is to save more money or avoid taking out additional loans, starting a business that's fun for you would be your best bet - especially one with little to no cost to start.
Are you a wiz at creating websites? Market your skills to some aspiring college bloggers. Do you have skills in styling or cutting hair? Perhaps you could set up shop right in your dorm.
Everyone has a talent or skill that can be utilized to generate some extra income. Get creative, start thinking outside the box and have some fun!
Are you interested in more side hustle ideas? Discover the best jobs for college students looking to earn a little extra cash.
Regions Bank is always looking to bring you new and innovative financial solutions, so they have innovatively created Regions Next Step - a financial education program offering advice, tools and guidance to help you accomplish your goals at every stage of your life.
Mixing her knowledge of money management with her witty personality, Elle Hall-Coleman, founder and CEO of Girlfriend's Budget, is an experienced Money Coach and Personal Finance Blogger. Residing in Dallas, TX with her partner and 2 pups, you can usually find her somewhere between the produce and dairy sections of the grocery store with budget envelopes in hand.