The financial realities of last year don't have to make a stressful encore this holiday shopping season. With proper planning you can keep your spending on track.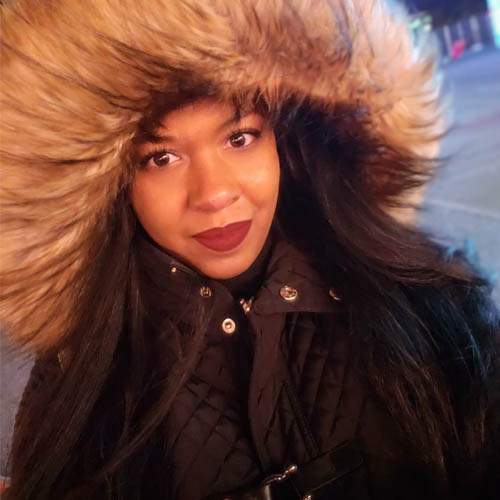 By Danielle YB Vason, the She of personal finance and lifestyle blog, She Makes Cents.
This post is sponsored by Regions Bank, member FDIC. All thoughts and opinions are my own.
How many times have you woken up from a shopping hangover after the holiday season has ended? The high of giving and receiving has dwindled and now you are left to pick up the sobering pieces of overspending and holiday season debt. I'm not judging you, we have all been there at some point or another. In fact, last year Americans on average racked up more than $1,549 in holiday debt*. If one were to make only the minimum payments on that debt, it would take years to pay it off. Luckily, the financial realities of last year don't have to make a stressful encore this holiday shopping season. With proper planning, let's vow to actually make it through this festive time of year with our sanity and wallets intact. So, I have teamed up with Regions Bank, member FDIC, to keep your spending on track this holiday season.
How Much Can I Afford to Spend?
Before you spend a single cent, it is important to commit to making more informed money decisions by calculating how much you plan to spend. A good rule of thumb to consider when constructing your holiday budget is that your spending limit should be no more than 1.5 percent of your annual income. That means if you make $50,000.00 per year, your holiday spending should not exceed $750.00. It also means that if your spending habits were on par with the average Americans last year then you went over budget. Sobering, right? Ready to get started crafting your budget, but need a little help? Regions Bank has financial calculators and Next Step financial wellness resources to help you build a holiday budget and break down your financial goals into manageable and achievable steps.
Step one: Calculate how much you can afford to spend and set a realistic spending limit that honors your commitment to making more informed money decisions.

Step two: Determine where your money is going with holiday sinking funds.
Where is my Money Going?
A sinking fund is an anticipatory fund that requires you to divide your income into categories and assign every dollar a job. By creating sinking funds before partaking in holiday shopping online or in-store, you arm yourself with savings tools to combat impulse shopping and oblivious overspending. You know where YOUR money is going so you never have to ask yourself where it went.
Ask yourself, who are you shopping for this holiday season? Make a gift recipient list and check it twice. If you are one of those people who always shops for yourself, then add your name to the list, too. Again, no judgment. Doing so will provide you a more realistic blueprint of your spending habits.
In addition to gifts for others, your holiday allowance must also encompass the extra seasonal expenses, such as travel, decorations, holiday attire, entertaining, etc., that eat at our wallet but are often not considered when constructing a holiday budget. Include every category that applies to your lifestyle and assign every dollar a J-O-B.
How Much Will I Spend for Each Category?
Feeling that holly, jolly surge of confidence that comes from breaking down your financial goals into easy to digest steps? When you are confident about your financial decisions, your money goes further and so do you. It gets even better once you decide how much money you need to have allotted for each of your sinking fund categories using a budget method called zero-based budgeting. A zero-based budget encourages you to justify every penny of your budget so that your holiday budget minus your expenditures equals zero by the end of the holiday season.
Take a moment and spend all of your money on paper before you spend anything in real life. If you realize when dividing your money throughout your sinking fund categories that you have too much or too little in a particular category, then you simply adjust the funds accordingly. Let's say the $750 holiday budget from the example above was my holiday spending limit. My categories would look something like this: gifts (60% or $450) with decorations, holiday attire, and food for Christmas day equally divided among the remaining balance ($100 each). The best thing about this type of budget is that you are empowered to decide how you break down your funds so that your money works harder for you.
The worry that often accompanies the prospect of overspending during this time of year should be melting away like marshmallows in hot cocoa, resulting in a financially stress-free holiday season. You know exactly how much you can afford to spend and where your money is going, leaving no room for a spending hangover, as long as you stay on budget.
About Danielle YB Vason
Danielle YB Vason is an Atlanta native known for her work on the popular personal finance and lifestyle blog, She Makes Cents. As the She of She Makes Cents, she uses her platform to empower millennial women to invest in their money and lifestyle goals. Danielle believes one should not have to sacrifice a quality lifestyle because of lack of resources or knowledge and she endeavors to eliminate the taboo of discussing money. Her work ranked her as #19 on the Top 40 Women Blogs in 2018 by Feedspot and Top 10 Financial Blogs for Women in 2014 by BadCredit.org garnering millions of social media shares since the inception of SheMakesCents.com in 2011. She is also a wife and new mom, Pinterest lover, and connoisseur of tacos who loves to connect with people on social media or IRL over a French 75.