The holidays can be expensive, but they don't have to be if you are mindful of how you spend and save for the holidays.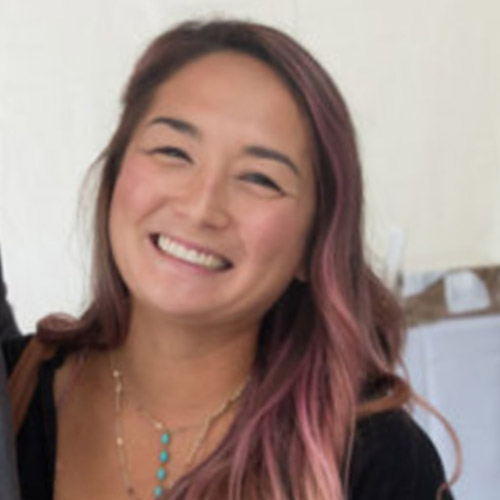 By Michelle Schroeder-Gardner, the founder of Making Sense of Cents
This post is sponsored by Regions Bank, member FDIC. All thoughts and opinions are my own.
Have you ever added up how much you spend on gifts over the holiday months each year? You may be surprised by how much you spend if you do!
Since 2009, shoppers have continually increased their holiday spending budgets each year. From $550 in 2012, to $621 in 2016, and it has continued to rise since then.
The amount listed above is only gifts too, it doesn't include for other holiday spending, such as travel, food for big dinners (like Thanksgiving!), decorations, and more.
The holidays can be expensive, but they don't have to be if you are mindful of how you spend and save for the holidays.
Here are my tips on how to save money on holiday shopping.
Know when to shop for the best value.
There are best times to shop for certain items throughout the year. So, this means to get ready for future holiday spending, you could start preparing well before the holiday season starts.
For example, Black Friday deals can be great, and that always happens in November, of course. December can be great if you are looking to buy a car, January can be a good time to buy clearance holiday items (such as wrapping paper), March is the time to buy cold weather gear for the following year, and so on.
Beginning your holiday shopping sooner rather than later may be the better option for you, as it can save you stress and money.
You may be able to save money by doing this because you won't be in a mad dash to find what you are hoping to buy at the last moment, and you will be able to shop deals as they come throughout the year. If you are shopping at the very last moment (such as the day before), you are probably more inclined to purchase gifts that don't have as much thought put towards them and are at a higher price point than usual.
Another great tip is from Regions' article How to Save Money for the Holidays: "Purchase toys during the first two weeks of December. According to Dealnews.com, the season's hottest toys typically drop in price during this period — as long as the stores still have some in stock."
Learn more about the best time to shop in Region's article Great Deals & Shopping Sales.
Give yourself a budget.
Before you even begin shopping, I want you to give yourself a budget to stick to. This budget should include all of your holiday shopping.
The areas that you will want to possibly include in your holiday spending budget include:
Presents
Travel costs (such as if you travel home for the holidays via plane, car, train, boat)
Holiday cards, wrapping supplies, postage, etc.
Decorations
Doing this will help you to think more about what you are spending this holiday season, as well as realize where you may end up spending too much money if you are not careful.
Lower the number of gifts that you give.
Instead of giving multiple gifts to a person, you may want to lessen some of your stress (and save money) by giving fewer gifts. Perhaps, even just give just one gift!
Secret Santa is always fun.
To go along with the above, another way to lessen the number of gifts that you give out is to participate in a Secret Santa exchange.
If part of your holiday celebration is gift giving with all of your family and friends, you may want to think about doing a gift exchange where each person only gives one gift to just one person.
This can save you money and time because you won't have to give 10 gifts to 10 people. Instead, you'll be able to focus on just one person.
DIY your next gift.
Looking for the perfect gift for someone, but don't want to go broke doing it? DIY is a great way to put thought into a gift and show that you care.
Here are some great ideas from Last-Minute Holiday Checklist: 4 Tips for a Stress Free Holiday Season: "Assessing what gifts you can create from what you already have ready at home is a savvy way to handle last-minute gifts. Do you have a surplus of candles? Consider making a basket. Do you have a spare picture frame that hasn't been used? Have a family photograph professionally printed to fill the frame. Not sure what a distant relative would like? Writing a card wishing them good will or a happy new year can be just the trick."
Enjoy your holidays.
The holidays can be expensive and stressful, and I completely understand that. But, try to remember that you do not need to spend a lot of money on the holidays in order to be happy.
Enjoy the holiday season and have a happy new year!
How do you typically save money on holiday shopping?
About Michelle Schroeder-Gardner
Michelle Schroeder-Gardner is the founder of Making Sense of Cents, a personal finance website that helps readers learn how to save more, earn money, and live more. She was able to pay off $40,000 in student loan debt in just 7 months. She currently travels full-time with her husband and two dogs by sailboat.