Looking for insights and advice for off-season travel? Here are some strategies that can help you stretch your travel budget and plan a family trip everyone will enjoy.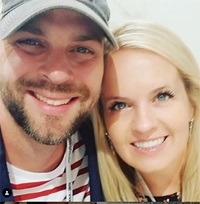 By Holly Johnson, Creator of Club Thrifty
This post is sponsored by Regions Bank, member FDIC. All thoughts are my own.
With the long summer season finally wrapping up, you may be wondering if you can still score an inexpensive getaway in the coming weeks. Autumn is off-peak season in popular destinations like the Caribbean and Mexico, after all. Plus, both fall and winter offer the best prices on hotels and airfare all throughout Europe. Why wouldn't you at least try to take advantage?
If your goal is saving big on an off-season getaway somewhere you've always wanted to go, it helps to start planning now. Here are some strategies that can help you stretch your travel budget and plan a family trip everyone will enjoy.
Be willing to travel anywhere
No matter your travel budget, there's one rule that can help you save money no matter what:
If you're flexible on where you go, you'll have a lot better chance at scoring a trip for a price you can afford.
Once you decide you're willing to travel anywhere — or a specific region of the world — it's a lot easier to shop around for deals. You can use Google Flights to search for cheap airfare by region or by state for your desired dates, for example, then look for hotels and lodging options so you can make a few apples-to-apples comparisons.
Also look for "package deals" or "travel deals" that include airfare and hotels on sites like CheapCaribbean.com and Expedia.com. Not only will this strategy help you save money on travel, but you may discover new destinations you love.
Consider flexible travel dates
Also try your best to consider more than one combination of dates for your trip. You may be surprised to find how much prices can vary week by week or even by day of the week.
Sometimes, you can save big by booking a week-long getaway from Tuesday to Tuesday, for example, instead of Saturday to Saturday. You're staying for the same length of time, but lower demand for flights on weekdays means you get to pay a lot less.
If you are flexible on where you go and when, then you're really in a good position to save big on your next getaway.
Plan shorter trips
The length of your trip can also play a role in the total cost of your vacation — and in more ways than one. Not only can moving airfare around by a few days help you save big, but you can reduce your daily food and entertainment costs if you plan a shorter getaway overall.
Consider a long weekend getaway, for example. Or, better yet, plan a shorter trip during the week such as Monday to Thursday.
Vacation within driving distance
Whether you're planning a shorter trip or hoping to save big on a longer one, there's one tried and true strategy that will almost always help you reduce your costs. Pick a destination within driving distance and avoid the cost of airfare altogether.
Since round-trip domestic flights can easily cost $400 or more, this strategy could easily save you over $1,000 — even after factoring in the costs of gas and wear and tear on your car.
Don't be afraid to explore low budget travel options
If your travel budget is limited because you're a college student or you're just starting in your career, it never hurts to consider bare bones hotels, hostels, and other low-cost vacation ideas. After all, being able to enjoy a cheap trip is better than not taking one at all.
If you're not into sleeping in a bunk or backpacking across the countryside, there are other ways to save and get your travel fix. For example, you could rent a large beachfront home and split the cost with all your friends. You could even apply for house-sitting jobs that let you score free lodging when you agree to watch someone's home and pets.
Start earning travel rewards
Have you ever heard of people earning rewards for free travel? This is all possible thanks to travel credit cards that let consumers earn points and miles based on how much they spend on their credit cards. While some travel credit cards let you earn airline miles, others let you rack up hotel points or flexible rewards you can use to cover nearly any type of travel. While any of these rewards can benefit you, you should strive to earn whatever type or points or miles you know you'll be able to use.
If you decide to earn rewards, there are plenty of ways to benefit but also pitfalls to watch out for. Sure, travel rewards can help you score free airfare and hotel stays, but you'll have to pay interest if you don't pay your balance in full each month.
The bottom line: Using travel credit cards to reduce your travel expenses can be a smart move, but only if you have a plan to remain debt-free.
Consider a cruise
If you can't decide what type of trip your family would enjoy, you can always consider a cruise. This type of travel includes all your food, your floating hotel, and plenty of entertainment for one low price. Plus, you typically get to visit multiple destinations in a single trip — and you may even have a cruise port within driving distance of your home.
Caribbean cruises are especially affordable during fall since it's hurricane season. While it's always a good idea to consider off-season cruise deals, make sure to buy travel insurance for cruises from June through November to ensure you'll be reimbursed for prepaid travel expenses in the event a hurricane derails your plans at the last-minute.
Also look for cruise lines that offer the best pricing and deals. It's hard to beat an all-inclusive family cruise, especially when kids ages 11 and under cruise free on select itineraries. Do some research online to find the best one for your family.
The bottom line
Travel is one expense where you can always spend a little or a lot. Your final costs will really depend on the type of trip you book and how much you decide to splurge.
These off-season travel tips can help you save big on weekend travel or the last-minute getaway of your dreams, but make sure to keep an open mind and start planning right away. The longer you wait, the more deals will pass you by.
Holly Johnson, Creator of Club Thrifty
Holly Johnson is an award-winning freelance writer, bargain hunter, debt destroyer, travel rewards and optimized living expert. She and her husband Greg Johnson travel the world for pennies on the dollar while sharing their tips on great destinations, traveling for cheap, and how you can use the money you already have to fund your dream life. At Club Thrifty, Holly helps others afford travel through sound money management, lifestyle hacks, and credit card rewards.