Credit Basics Series
In this podcast, you'll learn about checking your credit score, finding your credit report and what to look out for in the process from Eric Smith - founder of The EKS Group, and creator of The Financial Literacy Coach and The Money Game Literacy Program.
Tune in through the link below to hear Eric's thoughts on the following:
How to access your credit report and how often to do so
How to check your credit score and what to look for
What to do if your score is not as high as you'd like
This Next Step Podcast is part of the Credit Basics series presented by Regions Next Step – advice, tools and resources to help you get closer to reaching your unique financial goals. Whether you're just getting started on your credit journey or could use some help cleaning up your score, the Credit Basics podcasts can help get you on track.
Check out more Regions Next Step Podcasts on credit and other personal finance topics here at Regions.com/NextStepPodcasts
Find more helpful tips about your credit score and managing credit:
How Credit Score is Calculated
What to Know About Building Credit
What to Avoid When You Want to Build Your Credit
About Eric Smith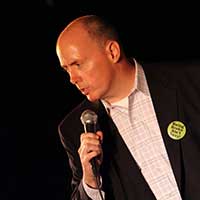 Eric Smith is the founder of The EKS Group, LLC, and creator of The Financial Literacy Coach and The Money Game Literacy Program. With over 28 years of success in the financial industry, Eric has the expertise needed to teach students how to succeed financially, no matter which career they choose to enter after college.
Eric is the founder of The EKS Group, LLC and was the first ever financial literacy speaker to be included on the NCAA's Speaker Registry. As a financial literacy presenter and speaker, Eric has shared his financial education programs to tens of thousands of collegiate student athletes all across the country. He has also presented at many NFL rookie camps including the Miami Dolphins, Seattle Seahawks, Denver Broncos, Tampa Bay Buccaneers, Tennessee Titans, Indianapolis Colts and Carolina Panthers. Eric was an invited presenter at the NCAA-NFL Life Skills Summit, the NCAA Leadership Forum, and the 2013 NBA Draft Program. Eric has also taught financial success programs to many of the NBA D-League teams. Eric's passion is helping to encourage, educate and equip student athletes to make better financial decisions. He is very passionate about using his skills and abilities as a cash flow expert to help student athletes increase their chances of winning their own "Money Game."
This information is general educational or marketing in nature and is not intended to be accounting, legal, tax, investment or financial advice. Statements of individuals are their own—not Regions'. Consult an appropriate professional concerning your specific situation.