Next Step for Business Podcast Series
Creating and sharing content can be a great way to highlight your expertise and build trust with an audience or potential customers. In this podcast, Bobby Hoyt, the Millennial Money Man, discusses why content can be an effective way to market your business and shares tips about developing content that resonates well. Listen to learn from Bobby about easy ways to start creating content today and converting your readers into customers.
Get the transcript.
Listen and subscribe on your favorite podcast player. Find the Regions Next Step Podcasts on Amazon Music, Apple Podcasts, Audible, Google Play, Spotify and Stitcher.
Meet the Speaker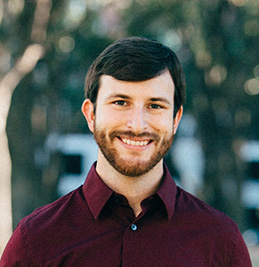 Inspired by a mentor to reach for more after starting MillennialMoneyMan.com and paying off his loans, Bobby Hoyt began a pursuit of all things personal finance. Unsatisfied with the financial condition of his fellow millennials, he applied his knowledge as an educator to his blog.
His mission is to encourage fellow Millennials (and generations beyond!) to adhere to four main principles:
Live below your means until you don't have to anymore.
Don't finance stuff you don't need.
Let your friends pass you up (don't try to keep up with the Joneses)
Work really hard, then make your money work for you.
Through his work on Millennial Money Man, he hopes to help change the face of personal finance in Gen Y by challenging his readers to slay their debt, increase their income, and plan for their future.
Since quitting his band director job after earning $3 in ad revenues (a tactic he doesn't recommend to students of his blogging courses) he has grown his blog to reach over 2 million readers each year. He's a regular personal finance columnist for the American Psychological Association and has made appearances on major media outlets such as Forbes, CNBC, and MarketWatch. A firm believer in the importance of the side hustle (and an educator who values sharing his knowledge), he partnered with former high school classmate Mike Yanda to teach others how to grow their income by running Facebook ads, along with two other active blogger-focused courses at Laptop Empires.
Bobby lives in the Houston, Texas area with his wife Coral, their wonderfully strange dog Strider, and can usually be found on the golf course, or boating on some body of water when they aren't traveling.
Listen to More Next Step Podcasts
This Next Step for Business Podcast is presented by Regions Next Step – advice, tools and resources to help you get closer to reaching your unique business goals. Next Step for Business can help you make smarter, more informed business decisions as you work toward your personal and professional goals. For more business guidance, visit our Next Step for Business page.