By Jessica Turner, Founder of The Mom Creative.
Sponsored by Regions Bank, Member FDIC. All thoughts are my own.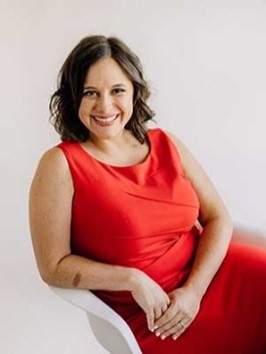 As someone who has worked online for nearly 15 years, one of the greatest joys of the work is the connections made with my followers. Many of my followers have followed me for more than a decade and their loyalty and online friendship is a gift. It is because of them that my business continues to flourish.
Fostering community online takes intentionality and time. But it is a worthwhile investment and will pay off in many areas of your business. Here are eight helpful ways to really engage with your audience and deepen their connection with you.
1. Respond to every message. This is the simplest way to foster community. Treat people the way you would want to be treated by responding to them. Answer questions in your direct messages. Like comments. Say thank you. On Instagram, I will often respond with voice texts and people LOVE receiving them. Responding takes time, particularly as your platform grows, but it is one of the most meaningful things you can do for your followers.
2. Create a newsletter. A email newsletter is a great way to engage with your audience. By signing up, your community is raising their hand and saying, I want to hear from you. You are invited into my inbox. Be consistent with your communications and don't send spammy messages. Also, consider developing a welcome series as a simple way to engage with new list members. Lastly, treat those email addresses with respect.
3. Use video. Video is an easy way to make people feel like they are connecting with you or your brand in a more personal way. They can see and hear you, see your home or work environment, etc. and all of this helps make you more relatable. Social media platforms are an easy way to offer video content. Try doing a Facebook Live or Instagram stories and see if your audience responds positively.
4. Start a Facebook group. Facebook groups allow for higher visibility and more engagement than a traditional page because of the nature of groups. Consider creating a group to foster engagement with your most loyal followers. Groups also allow followers to connect with one another. (Patreon is another service that helps influencers and podcasters connect with their communities.)
5. Show up authentically. People want to see real life, not a curated highlight reel. If you do Instagram stories, don't be afraid to show up first thing in the morning, without makeup on. Or if you are worn out and overwhelmed, say that you need a break – then take one. Showcasing your values, sharing your opinions and being honest are noble treats that will garner respect from your followers. People appreciate authenticity and will be more engaged because of it.
6. Demonstrate vulnerability. This goes along with authenticity. Vulnerability invites connection. Time and time again, when I get vulnerable and honest, I see the highest engagement on my content. From piles of laundry to sharing honestly about my struggles with body image, the rawest posts are always the ones that resonate the most. Consider how you can open the curtain a bit wider into your own life or business.
7. Publish consistently. Whether you use social media, a blog, an email newsletter or a combination of all of these things, publish consistently. Your audience can't connect with you if they can't see you. Commit to showing up on your channels consistently and with purpose.
8. Network with others. Make the investment of attending conferences, joining webinars, virtual summits, etc. so that you can get to know others in your space. Some of the best friendships I have made online are with others doing the same work as me. These men and women have taught me good business strategies, challenged me and supported my work.
These simple, intentional practices will help you to build a loyal community online. For more ideas, check out this list of 8 secret ways to increase your social media engagement.
Jessica N. Turner, The Mom Creative, is a popular writer and speaker based in Nashville, Tennessee. Her first book, the Wall Street Journal's best-selling title, The Fringe Hours: Making Time for You, encourages women to practice self-care and make time for their passions. Her latest book, Stretched Too Thin: How Working Moms Can Lose the Guilt, Work Smarter and Thrive released last year.
A veteran in the blogging industry, Jessica founded her popular lifestyle site The Mom Creative in 2006. Since then she has published thousands of blog posts and worked with the nation's most trusted brands including Southwest Airlines, Maytag, P&G, World Vision, Dyson, Rubbermaid, and Hallmark. Women from across America trust Jessica's advice on shopping, parenting and intentional living.
Jessica has been featured in numerous media outlets, including The Today Show, Hallmark's Home & Family, O Magazine, Pregnancy & Newborn Magazine, Better Homes and Gardens, and Inc.com. She has three active children.