From safes to artificial intelligence, learn how banks safeguard your finances.
You've worked hard to build your wealth — it's only natural to want to keep it safe. For ages, people have taken measures to protect their home, their money, and their belongings.
Historically, securing cash and personal assets meant building physical barricades and locks that fended off thieves. These days, innovative digital technologies in banking security can help prevent cyber criminals — or anyone, for that matter — from compromising your financial accounts and other personal data.
Today, banks offer a number of tools to help you safeguard your accounts: multifactor authentication, encryption, fraud prevention trainings, and more. Here's a look at the evolution of banking security and the technologies designed and developed to protect your finances and your privacy.
In addition to the wide range of security features implemented institutionally, most banks also provide a wide range of tools designed to empower customers to safeguard their finances. For example, offerings like tap-to-pay contactless cards can help protect you from fraud, while card-safety tools like Regions LockIt® can help you block certain categories of transactions when you are not using your card.
For more ways to protect your accounts, check out these tips for preventing fraud.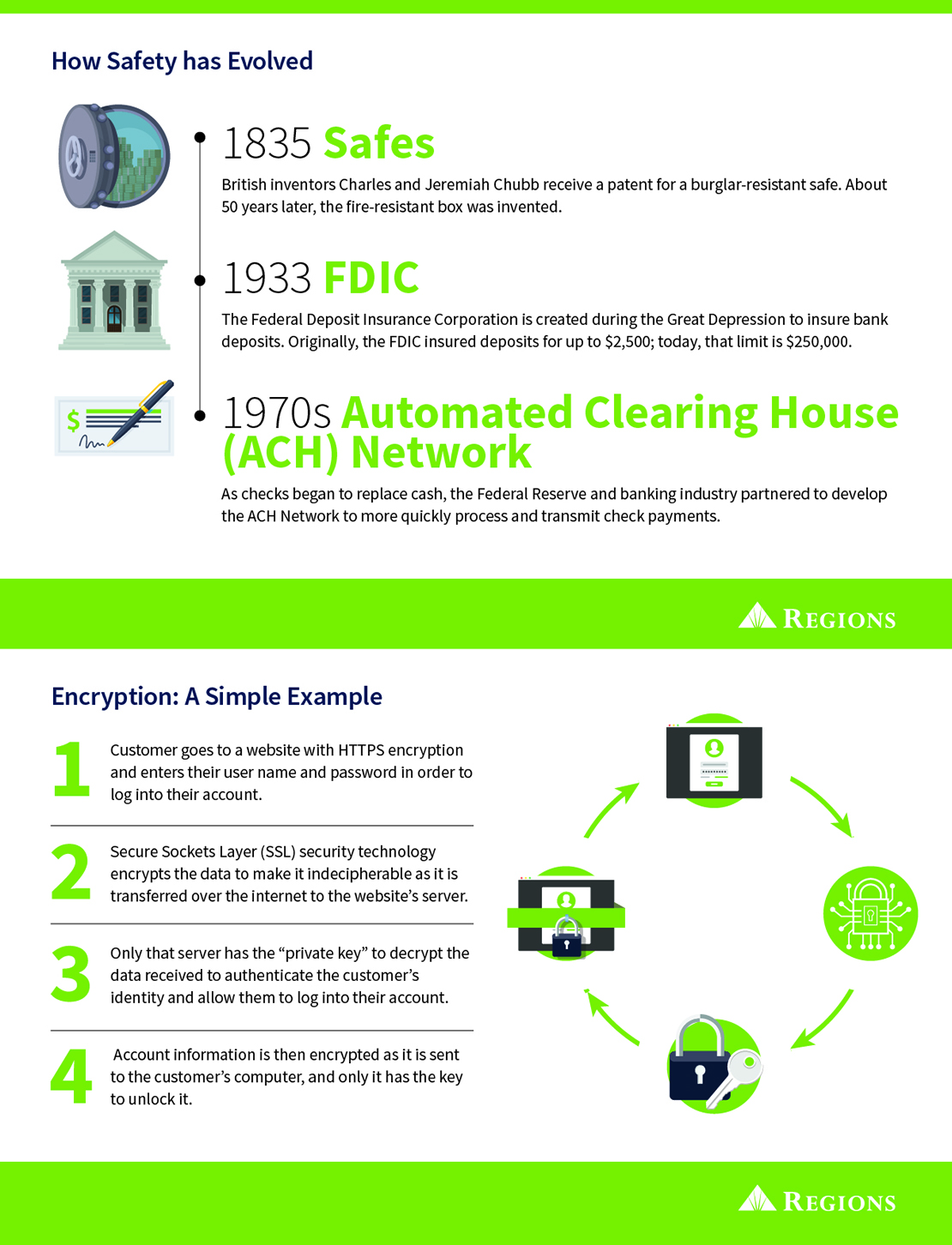 Click to view wealth