Episode 19 - Regions Wealth Podcast Series
Communication is a crucial component of estate planning. Unfortunately, it's not always an easy topic for families to discuss. And when an older parent avoids discussing the topic or refuses to create an estate plan, it can put their adult children in a difficult position. In cases like these, how should adult children initiate that conversation without upsetting their parents? In this episode of Regions Wealth Podcast, Private Wealth Planner Wyeth Greene joins us to discuss the basic components of an estate plan and share tips on how to discuss this topic with your parents.
Listen and subscribe on your favorite podcast player. Find our Regions Wealth Podcast on Spotify, Stitcher, and iTunes.
Meet the Speaker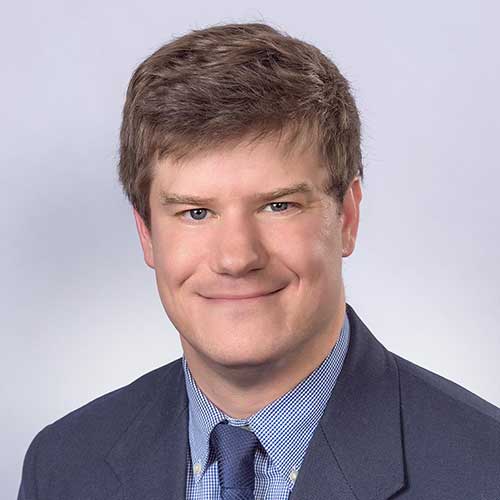 Wyeth Greene is a Wealth Planner at Regions Bank in Memphis, Tennessee. He has served in various insurance and wealth planning roles, and has served as a member of the Wealth Planning Group for the past three years with Regions. Wyeth is a Certified Financial Planner and received his B.A.S in English from The University of Tennessee at Knoxville and a Master's in Teaching from The University of Memphis. Want to find a wealth planner like Wyeth? Contact a Wealth Advisor today.
Listen to More in Our Podcast Series
Our Regions Wealth Podcast empowers you to be smart about life's financial challenges. Gain confidence in your personal or business financial strategy. Listen to more episodes to hear how experienced wealth advisors approach the big financial questions we all face.
Get the transcript.