Steps you can take when you are the sudden owner of a business.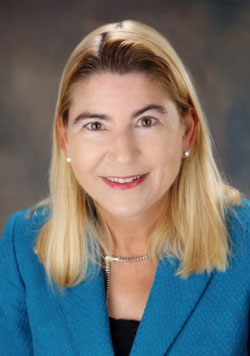 As the 50-something grieved her husband's passing, she knew her mourning soon would be curtailed by serious business. The homemaker and mother of two was now an owner of her late husband's public relations firm.
Jennifer Immel, Senior Vice President and Trust Advisor with Regions Private Wealth Management in Naples, Florida, has seen the scenario play out several times during her career: A spouse, distraught after her husband's death, is suddenly asked to make critical decisions about a business she may know little about.
"In this case, the wife was in shock after her husband's death," Immel says, referring to her client. "They were young, and they were really enjoying their lifestyle. They did not have a lot of savings, and they were putting their children through school. "
When it comes to inheriting a business after a spouse dies, that new responsibility comes with a lot of variables that can affect your decision making—the people involved, the type of business, the history of the business, and affiliations of the business.
Suddenly Inheriting a Business Creates a Call to Action
If your spouse dies, taking these steps can help secure your family's interests:
1. As soon as possible, meet with an accountant, an attorney, and a financial advisor who can represent your best interests.
Gather organizational documents for the business (such as operating agreements or partnership agreements), licenses, trademarks, three years of tax returns, insurance policies, and other financial statements and balance sheets.
"It's important to have honest discussions with your advisors about short-term and long-term goals, and not just for the business but personally as well," says Immel, whose major areas of expertise include estate and trust planning, estate tax minimization strategies, legacy planning, charitable giving, retirement planning, business succession planning, and asset protection.
2. Stay the course, at least for now.
If you assume a leadership position in the business, avoid making a rash decision by immediately taking action on areas that you think need improvement, Immel says. "I would suggest refraining, at least temporarily, from making major changes. It's disruptive and unsettling for the management team, clients and employees," she says.
Instead, she suggests conducting meetings with the management team and with customers, reassuring those customers that they remain the company's top priority. Ask employees about the company, including its strengths and weaknesses. "As a new person coming in, a spouse can ask those questions, collect good data and do a smart business analysis," Immel says. Once you have all your data, you can begin implementing changes based on your findings.
3. Next decide on a long-term strategy: Keep the business or sell it.
While you weigh the pros and cons of your future involvement or lack thereof (how it impacts employees, customers, clients, etc.), make sure you also consider how the income you need to support your lifestyle will be generated. And keep in mind selling the business can take months or years. "Of course, there is a tremendous amount of pride in keeping the business going," Immel says.
4. Get in contact with other women who own businesses.
National organizations of women business owners conduct seminars directed at women who find themselves in sudden positions of ownership. Seek out mentors from women-owned companies, especially those that might be similar to your business.
5. Succession and Estate Planning Are Crucial Business Tools
Immel encourages all of her clients who own businesses to draft a succession plan for their business, regardless of age or gender. "It's hard to get business owners to focus on a plan because a lot of owners think they will always be running the business," she says. If you intend that family members will eventually take over your business, it's important for them to be brought into the business in some role to gain understanding of how your business operates. Even if you do not intend for your spouse to inherit the business, however, some exposure to your business' management team, clients and operations is a good precaution.
For the woman whose attorney husband died unexpectedly, Immel used a cash flow analysis to determine what her client needed for a base level for retirement. Then, she and her client worked with legal counsel and an accountant to negotiate a 10-year buyout of the firm by her husband's law partner.
"It wasn't perfect, but she took a new job, and with the extra income, we came up with a plan that enabled her to eventually retire comfortably," Immel says. "Once the details of the firm's buyout were worked out, we then worked on estate planning for her because she saw how important that is to everyone involved."
Learn more about succession planning.