Women who are involved in their own financial planning are better prepared for the future.
By Missy Epperson
Area Wealth Executive for South Louisiana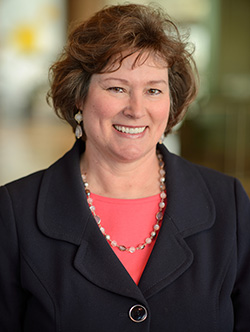 Women have made great strides in gaining equality with men over the past 100 years, but unfortunately they still lag behind when it comes to managing money.
In fact, the 2015 Regions Women and Wealth Study found that 59% of women play a lead role in or are solely responsible for financial decisions in their household. By comparison, 72% of men said they take a lead role or are solely responsible.
Whether single, married, widowed or divorced, you can benefit from being more involved in your own financial planning — giving you the confidence you need to make key decisions about your financial future.
Your Regions Wealth Advisor can help you review your financial needs and goals, better understand your investment portfolio and help you evaluate whether your plans meet your short- and long-term goals. Here are other ways to ensure you're financially prepared:
TIPS FOR ALL WOMEN
Create a personal financial statement. Whether you're married or single, it's important to have a list of assets you personally own, as well as any liabilities you may have. Your Wealth Advisor can help you create this statement.
Know where to find important documents. Your Wealth Advisor can provide a Document Locator tool that helps you create an inventory of where to find important documents, such as your will, passport, powers of attorney, medical instructions, burial preferences and beneficiary forms.
Stay involved with business succession planning. If you own part of a family business or expect to inherit part of a business, make sure you have a current copy of the business' succession plan, so you'll know exactly what will happen to the business when the owners pass away or exit.
Make sure someone is aware of your digital records. Tell a trusted friend or family member where they can find key online account information in the event of an emergency.
TIPS FOR MARRIED COUPLES
Read before you sign. If you're filing a joint tax return, make sure you fully understand all information on the return before signing it. Ignorance is not a defense if a return contains substantial errors.
Know where to access military records. If your spouse has served in the military, be sure your Document Locator includes military service record numbers for your spouse.
Review online and physical account statements. For accounts that are jointly owned by you and your spouse, know where they are located and what they are worth.
Talk with your spouse. In addition to conversations you may have with your Wealth Advisor, find time to talk regularly with your spouse one-on-one to see if anything has changed in your financial goals as a couple.
We want you to feel comfortable reaching out to your Regions Wealth Advisor at any point to discuss what's on your mind. Our goal is to help you with financial decisions both large and small, so you are confident about the future, whatever that may bring.