The smartest investment strategy? Start early.
Episode 02 - Regions Wealth Podcast Series
When it comes to planning for your future and building a solid investment strategy, there's no better time to start saving. By capitalizing on time, your investments will have many more years to grow. Private Wealth Management Regional Executive Missy Epperson joins us to share insight into how to start planning for the future when goals are a moving target. (14:59)
Listen and subscribe on your favorite podcast player. Find our Regions Wealth Podcast on Spotify, Stitcher, and iTunes.
Meet the Speaker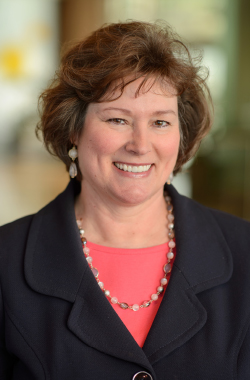 Missy Epperson is a Private Wealth Management Regional Executive at Regions in South Louisiana and Mississippi. She brings to our team more than 31 years of banking and relationship management experience, the past 21 with Regions. Missy is a CERTIFIED FINANCIAL PLANNER™ practitioner with a Master's in Business Administration. She is an active member of the South Louisiana community, serving on many boards and organizations. Want to find an advisor like Missy? Contact a Wealth Advisor today.
Listen to More in Our Podcast Series
Our Regions Wealth Podcast empowers you to be smart about life's financial challenges. Gain confidence in your personal or business financial strategy. Listen to more episodes to hear how experienced wealth advisors approach the big financial questions we all face.
Get the transcript.