Episode 27 - Regions Wealth Podcast Series
While many dream of retiring at a young age, very few people are able to do so. According to the U.S. Census Bureau, the average American man will retire at age 65, while the average woman will retire at 63. So how achievable is early retirement? In this episode of Regions Wealth Podcast, Private Wealth Planner Wyeth Greene shares planning tips and considerations for those hoping to retire before the age of 60.
Listen and subscribe on your favorite podcast player. Find our Regions Wealth Podcast on Spotify, Stitcher, and iTunes.
Meet the Speaker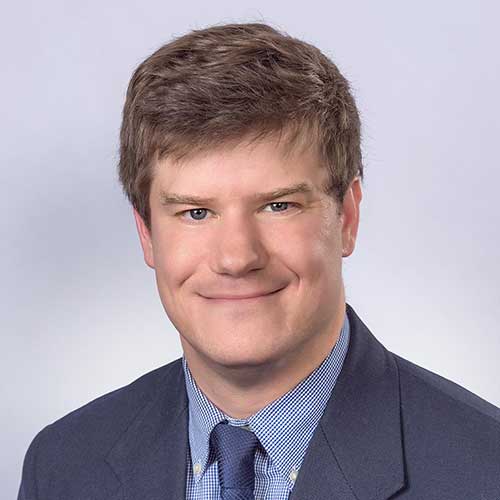 Wyeth Greene is a Wealth Planner at Regions Bank in Memphis, Tennessee. He has served in various insurance and wealth planning roles, and has served as a member of the Wealth Planning Group for the past three years with Regions. Wyeth is a Certified Financial Planner and received his B.A.S in English from The University of Tennessee at Knoxville and a Master's in Teaching from The University of Memphis. Want to find a wealth planner like Wyeth? Contact a Wealth Advisor today.
Listen to More in Our Podcast Series
Our Regions Wealth Podcast empowers you to be smart about life's financial challenges. Gain confidence in your personal or business financial strategy. Listen to more episodes to hear how experienced wealth advisors approach the big financial questions we all face.
Get the transcript.