After working hard and pushing to save throughout their entire lives, many baby boomers are now retired millionaires. How can they make the money last through their second act — and beyond?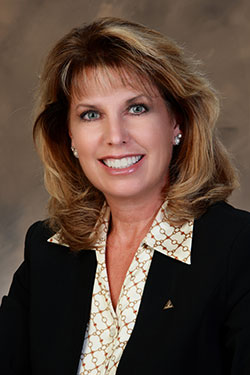 There's a common narrative about successful members of the baby boomer generation, and it goes like this: They worked hard. They saved and invested wisely. They climbed the corporate ladder or ran successful businesses — motivated all the while by the prospect of being comfortable in retirement.
And now that many are retiring as millionaires, they can just relax and enjoy their lives.
Or can they? What does it mean to really prosper in retirement during a period of volatility and transition? How does retirement look based on today's market, with an election on the horizon and a bumpy economy?
Here are five things retirees should consider for a prosperous retirement.
1. Plan ahead
Many boomers see retirement as their second act, and that means staying active, engaged and intellectually challenged. Most of all, it means knowing their savings are going to last.
"Outliving their money is the most significant concern among retirees," says Stephanie M. Stanfield, Senior Vice President and Wealth Executive at Regions Private Wealth Management over West Florida. They are concerned about the costs of health-care coverage, long-term care and planning for assisted living, she notes. "Most boomers prioritize their independence and don't want to be a burden on their children."
Yet no matter how diligently you prepare for retirement, you can't foresee every obstacle. Stanfield notes that planning for—or even simply being aware of—the costs and challenges may make a difference in how they are handled if they do arise.
2. Go at your own pace
Through their working years, boomers, like everyone, probably fantasized about a more leisurely lifestyle. But when retirement actually arrives, the inevitable slowdown can still be a shock. What's crucial, suggests Stanfield, is defining what retirement means to you, and then figuring out how to ease into the transition.
Retirement doesn't have to mean going from full throttle down to zero. "Retirees can have greater peace of mind by having an exit strategy where they're going from fully employed to new, smaller roles, rather than having a single retirement event," says Stanfield. "For business owners, a slowdown might be a partial sale of their company, and they may stay on with the organization after they've monetized a portion of their wealth."
3. Define a "new normal"
Retirement is as individualized as retirees themselves, and there's no surefire plan for prosperity—financial or otherwise.
"There's going to be some soul-searching to evaluate what your 'new normal' is going to be," says Stanfield. "That might include traveling, philanthropy, spending time with friends and family, taking care of parents or children, or outdoor activities. There are also lots of seniors who are very involved in their communities and give back."
The first step, says Stanfield, is to get your priorities straight.
"Be really honest with yourself about your retirement vision, and truly evaluate your needs versus your wants. From there, prioritize, and then establish a budget based on meeting your needs. Then you're better poised to evaluate how to align your portfolio to generate income for an estimated period of time."
4. Actively manage your portfolio
In today's market, passive portfolio management simply won't cut it.
Knowing the purpose of your portfolio is key: Is it for generating income, sustaining growth or maintaining stability? Often, there's a delicate balancing act among the three.
"Making sure you don't outlive your assets requires consistent recalibration," says Stanfield. "You want to make sure you're restructuring your portfolio as needed to balance the various needs of income, growth or protection." A portfolio that's overly aggressive may not protect against inflationary risks and the rising cost of health care, and one that's too conservative may lose value too quickly.
5. Give as part of your legacy
One of the greatest gifts in life is the ability to give back. Doing so in the most responsible and tax-efficient way possible requires not only strategic planning but also thoughtful design—one that incorporates your full intentions for your legacy.
"Advanced planning allows for a lot. For example, it allows individuals to use insurance to replace philanthropic gifts," says Stanfield. "It gives individuals the ability to leverage the income from their portfolio while giving to charity." But all that starts, says Stanfield, with identifying the legacy and charities of choice, and then incorporating your giving intentions into an estate plan.
To ensure that your retirement aligns with your vision, plan ahead, plan early, and plan with an advisor. That way, you can relax and enjoy your second act.