Episode 20 - Regions Wealth Podcast Series
According to Pew Research, 27% of American women opt to put their careers on hold in order to raise a family. As the study points out, such family-related career interruptions can impact women's economic prospects in a variety of ways, even contributing to the gender wage gap. However, one factor that often gets overlooked is the overall impact on retirement planning. In this episode of Regions Wealth Podcast, Senior Vice President and Private Wealth Advisor Lisa Harless joins us to discuss retirement planning considerations for anyone making the decision to put their career on hold in order to raise a family.
Listen and subscribe on your favorite podcast player. Find our Regions Wealth Podcast on Spotify, Stitcher, and iTunes.
Meet the Speaker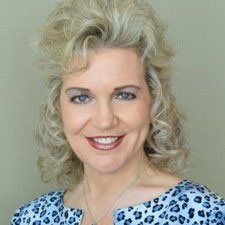 Lisa Harless is a Private Wealth Management Area Business Manager at Regions in Nashville, Tennessee. Lisa has more than 35 years of banking and relationship management experience. She is a Certified Wealth Strategist and carries a Life Insurance License and her Series 7 and Series 63 Licenses. She graduated from Lipscomb University and is an active member of the Nashville community, serving the W. O. Smith Nashville Community Music School, MusiCares, and the Center for Courageous Kids. Want to find an advisor like Lisa? Contact a Wealth Advisor today.
Listen to More in Our Podcast Series
Our Regions Wealth Podcast empowers you to be smart about life's financial challenges. Gain confidence in your personal or business financial strategy. Listen to more episodes to hear how experienced wealth advisors approach the big financial questions we all face.
Get the transcript.