Leaving behind a physical inheritance is only one aspect of your family legacy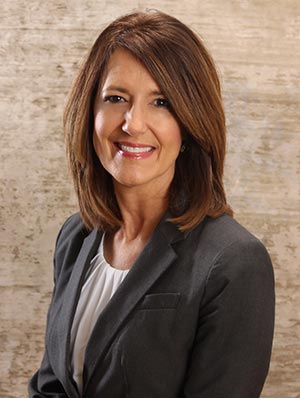 Everyone wants to be remembered, and by planning your legacy, you can have a say in how your loved ones remember you.
There are countless ways to leave behind a tangible legacy, including a financial gift, valuable heirlooms, charitable trusts, or ownership in a business. But leaving an intangible, more sentimental legacy can be just as valuable, says Julie Kaltenrieder, Vice President and Wealth Advisor for Regions Private Wealth Management in St. Louis.
"A legacy is much broader in scope than its literal translation, which is a gift of property by will," she says. "It's the passing along of our inner wealth, too — the bequest of core values, beliefs, and life experiences aimed at inspiring future generations."
Future Generations Benefit From Your Legacy Experiences
Ask yourself:
What do you want your family to remember about you?
What life lessons do you want to pass on to your grandchildren?
What mistakes did you make that you want future generations to avoid?
What family traditions do you want to pass down?
Leave these thoughts and more in a legacy letter that you write, seal, and save in a safe deposit box. "Future generations can come to know the sacrifices and joys that shaped the family that came before them," Kaltenrieder says. "A legacy letter is an emotional heirloom. It's a way to remain present in the world so that your values don't go away when you leave this earth."
She also recommends sharing a copy with your advisor, attorney, or successor trustee, and including a copy with other important estate documents.
As with all estate planning documents, you can revisit and revise the letter as you grow as a person or as major life events occur.
Legacy Planning Is Personal
Legacy planning isn't one-size-fits all.
For example, instead of capturing your legacy in a letter, you might include a personal video accompanied by musical lyrics that have meaning to you, a scrapbook of pictures with captions, a family genealogy, a cookbook with family recipes, or an entire after-life website where you can leave a personal statement with audio or video messages.
And legacies aren't limited to those who have children. "A legacy is not defined by having a direct blood line," Kaltenrieder says. "It's about sharing your personal values with a loved one, and that can be anyone you have a deep connection with."
Whether you want to share your legacy with your children, a niece, a friend, a religious community, or a fraternity, it's never too early to start thinking about your legacy, although many people wait until they're in retirement. "This is when they have the time, and when they're often trying to redefine the meaning of their lives," Kaltenrieder says. "They're at the point where they're asking themselves, 'What's really important to me?'"