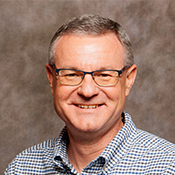 James Nedved has worked in the mortgage industry since 1995 and has experience in all types of loan programs. James is committed to providing professional, first-class service to his customers. From application to closing, he is available to answer any questions you have. James is ready to assist you with all of your mortgage needs. Thank you for choosing Regions Mortgage and James Nedved to assist you with your mortgage lending needs.
Education Undergraduate degree in Economics from Simpson College in 1996 Masters of Business Administration degree from the University of Central Florida (UCF) in 1995 Certificate in Financial Planning course completion from Florida State University (FSU) in 1999
Community Involvement MaxLife partner and volunteer; former Class Athlete and Upward Sports volunteer coach.