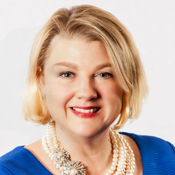 Janette Burgin has worked in the mortgage industry since 2000 and has experience in all types of loan programs. Janette is committed to providing professional, first-class service to her customers. From application to closing, she is available to answer any questions you have. Janette is ready to assist you with all of your mortgage needs. Thank you for choosing Regions Mortgage and Janette Burgin to assist you with your mortgage lending needs.
Regions Chairman's Club Awards 2010, 2011, 2012, 2013
Education Originally from Southern Louisiana, Janette enjoyed studying sociology, psychology, and anthropology at Randolph Macon Woman's College in Lynchburg Virginia before marrying her husband, Brian Tankersley, and making her home in Knoxville, TN.
Community Involvement In 2018, Janette was named the Knox Area Association of Realtors Affiliate of the Year. Twice, Janette was honored to be named the Affiliate of the year by the Women's Council of Realtors. Janette has served on the Executive Leadership Team for the American Heart Association and actively fundraised for the East Tennessee Autism Society. Janette continues to lead the board of ChildHelp Tennessee and serve on the leadership team for CareCuts of Knoxville serving Knoxville's homeless.