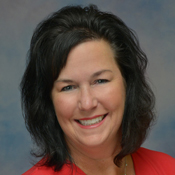 Melanie Ahrens has worked in the mortgage industry since 1987 and has experience in all types of loan programs. Melanie is committed to providing professional, first-class service to her customers. From application to closing, she is available to answer any questions you have. Melanie is ready to assist you with all of your mortgage needs. Thank you for choosing Regions Mortgage and Melanie Ahrens to assist you with your mortgage lending needs.
Education Miami University
Community Involvement I have been a professional in the mortgage business since 1987. My goal is to help as many people as I can share the dream of homeownership.