Next Step Financial Seminars & Webinars
You want your employees to make the most of their money. Regions can help.
Empower your employees on their road to success with onsite and virtual financial wellness workshops. Let knowledgeable and friendly Regions associates provide advice, guidance and perspective designed to fit your business and the needs of your team.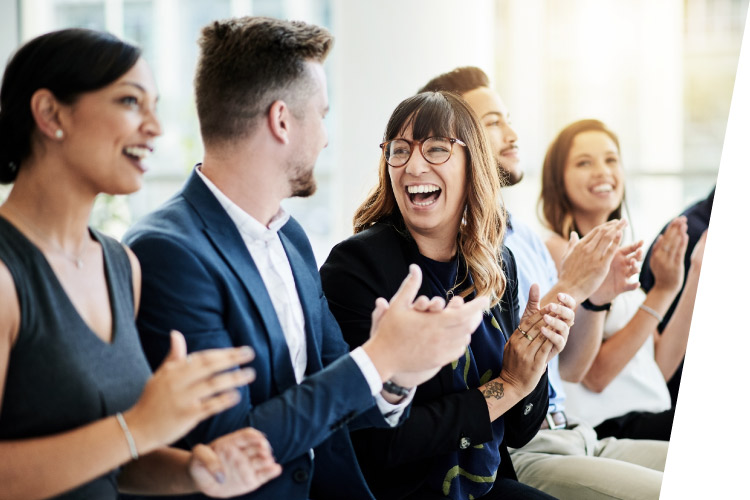 Regions Next Step® uses the financial wellness resources your employees need to help them start focusing less on their finances and more on furthering their careers and enjoying life. Whether it's in-person seminars or live webinars, action-oriented handouts or online solutions, Regions associates are here to help your employees set and achieve their financial goals.
Available Financial Seminar Series
Each of the Seminar Series include a collection of presentations to provide your employees with a well-rounded understanding of these important financial topics. Choose from the available series below.
Get More Information or Book an Event
Knowledgeable Regions Associates bankwide are ready help your employees reach financial success. To learn more or get started, click "Find a Location" to schedule an appointment.
Next Step Tools and Resources
Use the wide range of resources available here to break your plans down into manageable and achievable steps.
Podcasts
Check out our collection of quick, educational podcasts for financial tips and strategies to move your life forward. Brush up on the basics or master new money skills while you're on-the-go.
Next Step Insights
Get advice, guidance and tools to help you break down any financial targets into manageable and achievable steps. From creating a budget to buying a home to planning for retirement, we have you covered.
Financial Learning Center
Grow your financial skills and learn how to make informed decisions about your finances. These self-paced, 10-minute courses can be viewed on your mobile device, tablet or desktop.