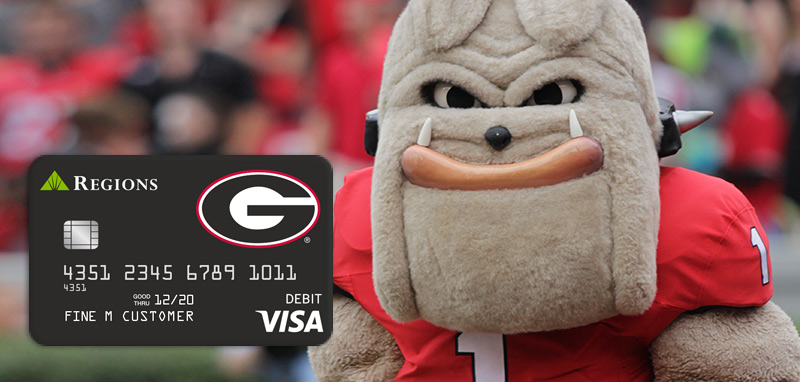 Wherever you go, Go Dawgs®!
Hey Georgia fans! Show your team loyalty with a Georgia Bulldogs® Visa® CheckCard. legal disclaimer number1
Existing customers, order your Georgia Bulldogs® CheckCard legal disclaimer number2 with Regions YourPix Studio℠. It only takes minutes to customize your card. Upload your photo or choose from our gallery that includes landscapes, colleges, and Regions Monogram Studio.
If you don't have a Regions checking account, choose one that best meets your needs and open your account legal disclaimer number3 online. You can also call 1-800-REGIONS (option 4) or visit a Regions branch. Then customize your checks legal disclaimer number4 and CheckCard using Regions YourPix Studio℠ by uploading your photo or choosing from our gallery.
When your customized card arrives (normally within a few days), you can show your Dawg® pride every time you make a purchase!