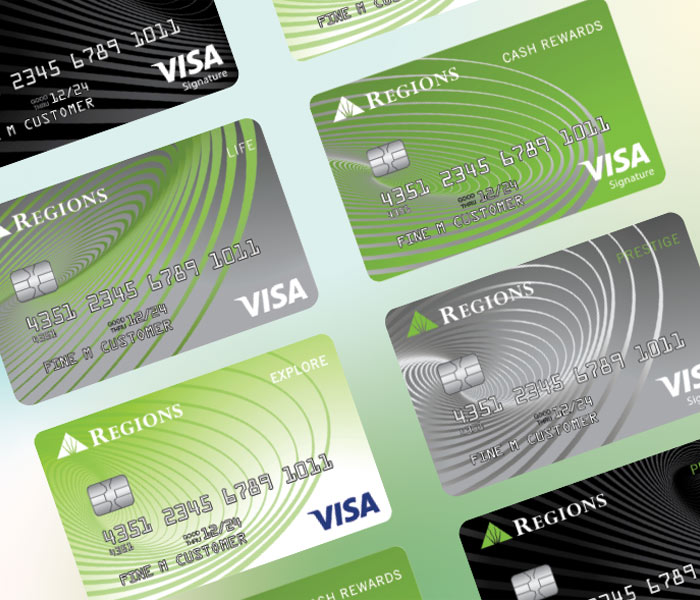 Credit Cards
Find the best credit card to fit your life. Whether you are looking for a credit card that offers cash rewards 1 , no annual fee 2 , 3 , a low introductory rate 2 or a way to build positive credit history through responsible use, we have a credit card for you.
Check for preapproved offers @ViewBag.HtmlHeading>
Find out if you are preapproved for a credit card offer, with no impact to your credit score for checking.
Find the credit card that fits your needs @Model.HTag>
Compare cards @ViewBag.HtmlHeading>
See a full list of credit card features and compare cards.
Need more help selecting a credit card?
Top features for all credit cards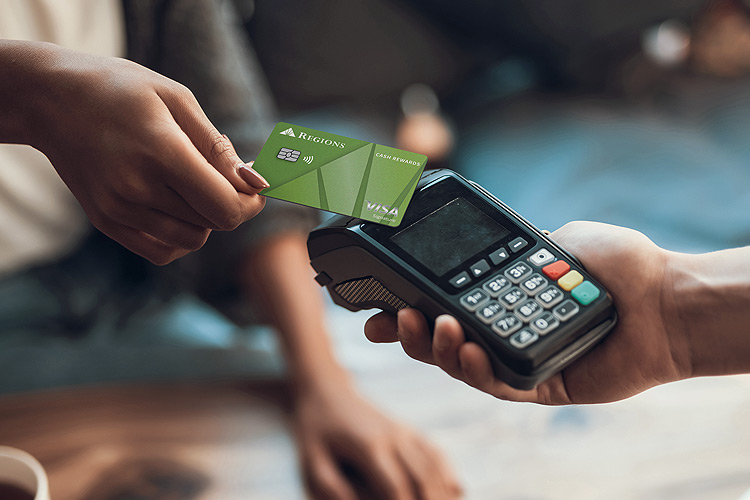 Contactless Payment @HtmlHeading>
With a Regions Visa® contactless chip credit card, you can tap your card to pay for everyday purchases.
Control Your Credit Cards @HtmlHeading>
Control how your Regions credit cards are used by blocking certain types of transactions with Regions LockIt.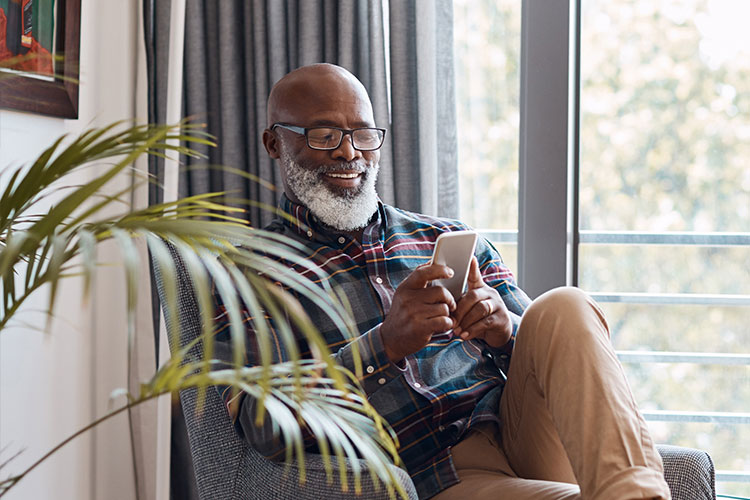 Still have questions about applying for a credit card? @ViewBag.HtmlHeading>
We make banking better and easier
Other services and important information