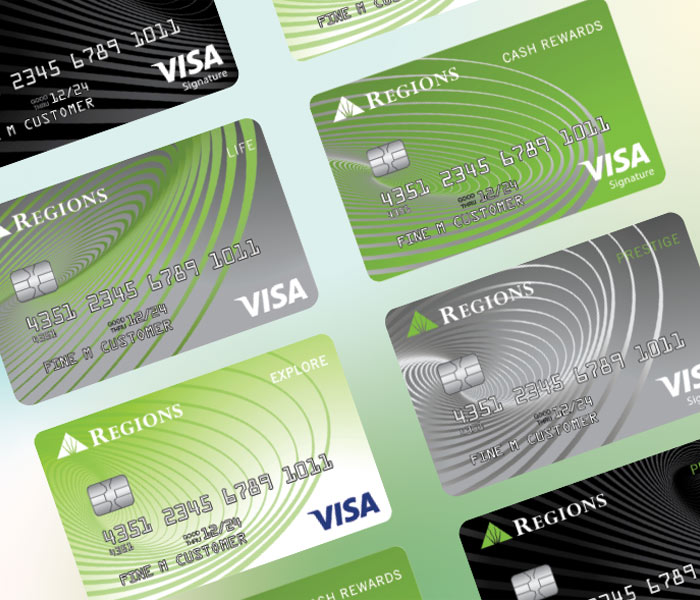 Credit Cards
Check to see if you are preapproved for a Regions credit card offer, with no impact to your credit score for checking, and find the best credit card to fit your life.
Special offer for new Prestige credit cards
Get right to the points with the Prestige Visa Credit Card
Your reward points add up fast: 3 points1 for dining and entertainment purchases, 2 points for gas and grocery purchases, and 1 point for all other purchases.2
Find the credit card that fits your needs
Find and apply for a credit card online
Still shopping? Compare cards to find the right one for you.
Ready to start? Apply online now for the Cash Rewards Visa Signature Credit Card.
Need more help selecting a credit card?
Top features for all credit cards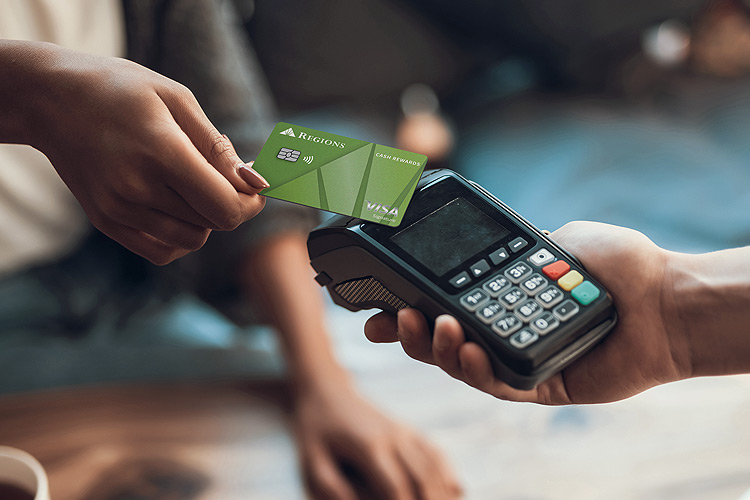 Contactless Payment
With a Regions Visa® contactless chip credit card, you can tap your card to pay for everyday purchases.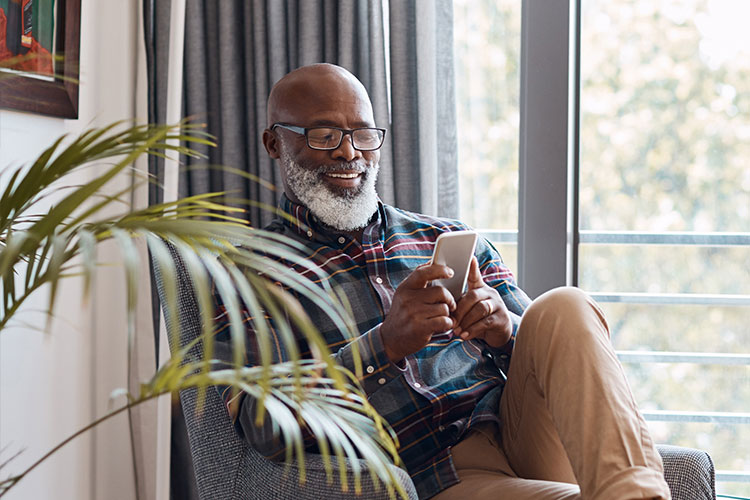 Control Your Credit Cards
Control how your Regions credit cards are used by blocking certain types of transactions with Regions LockIt.
Still have questions about applying for a credit card?
We make banking better and easier
Other services and important information