Credit Card Rewards
Regions rewards you. Learn more about points and cash rewards programs offered with our credit cards.
Choose Points or Cash Rewards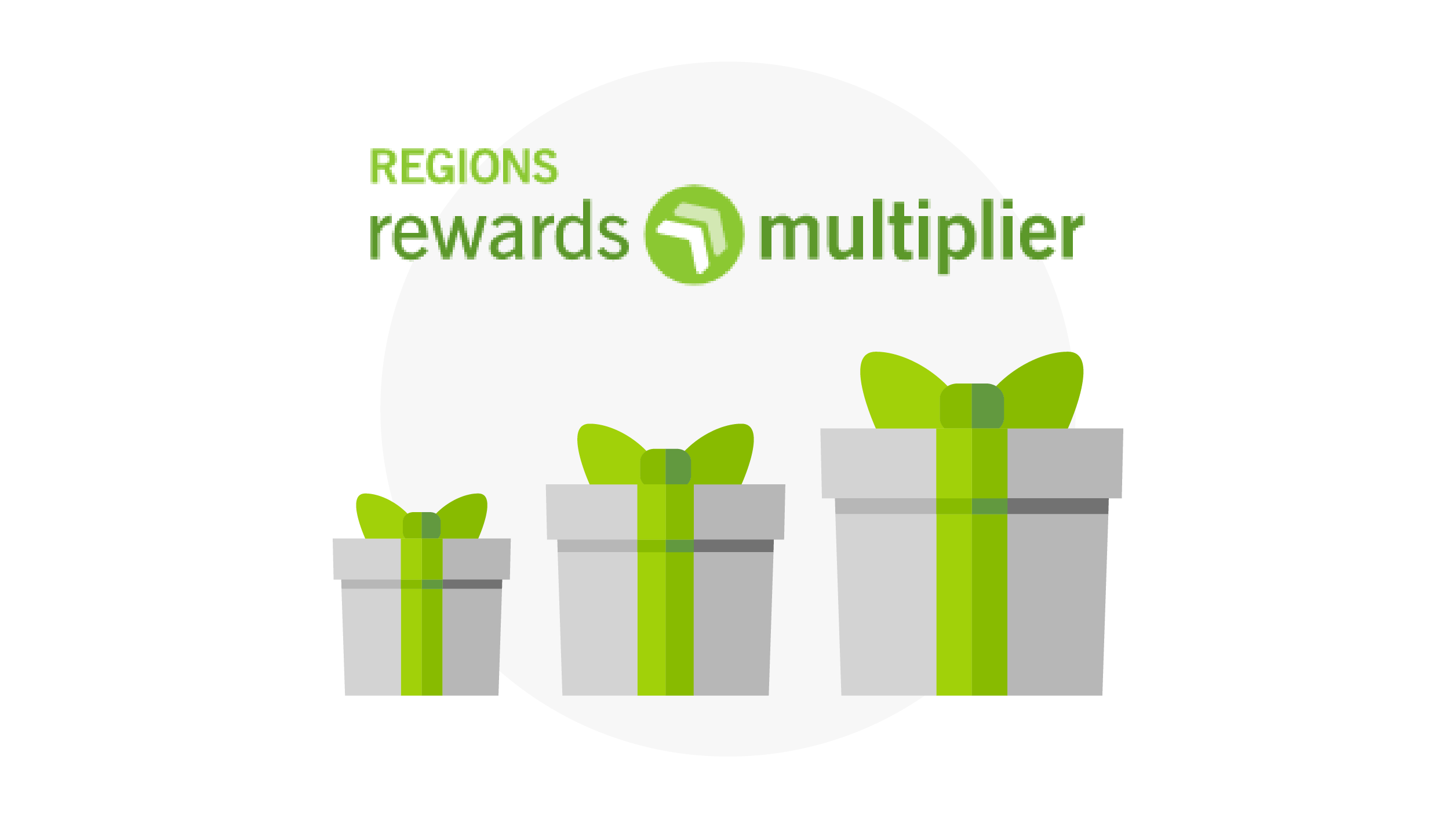 Want even more points? Make them multiply.
Already in our Relationship Rewards points-for-purchases program? Earn more points. Participate in the Regions Rewards Multiplier program to earn extra points for your credit card purchases. If you have both a Regions rewards credit card and a personal checking account, you may register for the Rewards Multiplier program.2 With this program, you could earn extra points based on certain balances in your Regions deposit accounts. And the more you deposit, the more points your credit card purchases could earn.