It's easy to register for Rewards Multiplier.
With a Regions personal checking account and a Regions Relationship Rewards® credit card account, you can register1 for the Rewards Multiplier Program.
When you register, you could earn extra rewards points for maintaining a Total Average Deposit Balance of at least $15,000.2
How It Works
Under this program, Regions may award extra Relationship Rewards points for qualifying purchases3 on your Regions Relationship Rewards credit card account when you maintain a personal checking account and certain balances in your Regions Bank personal deposit accounts.
Total Average Deposit Balance
$15,000 up to $30,000
Total Average Deposit Balance
$30,000 up to $50,000
Total Average Deposit Balance
$50,000 or more
The extra points available under this program may change with each calendar quarter, as explained in the Rewards Multiplier Program Terms and Conditions.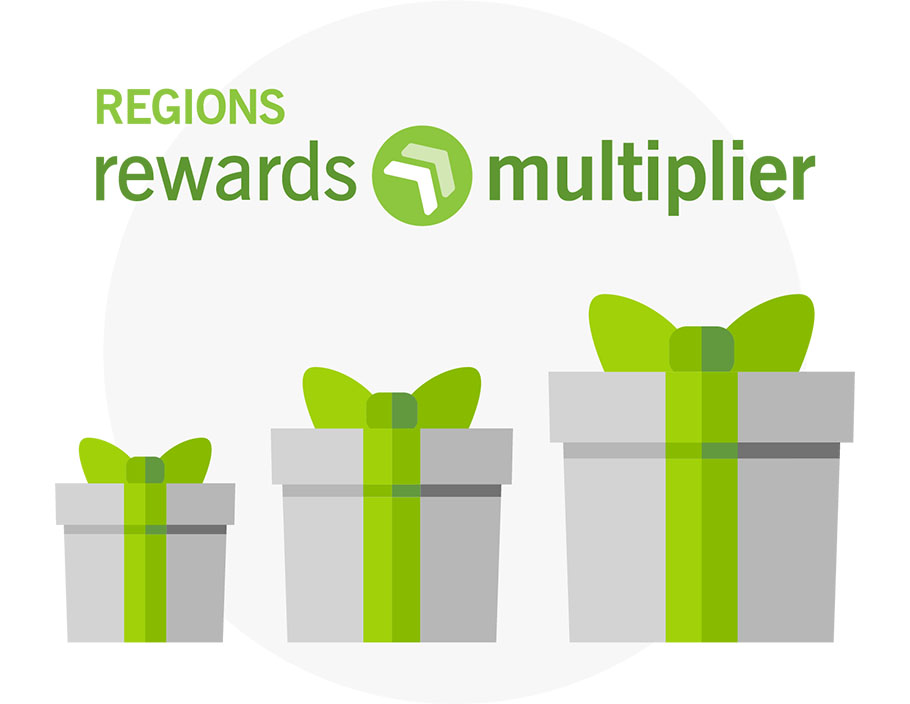 Looking for more details?
Learn more about how you could earn extra points on purchases with Regions Rewards Multiplier.