Experience a Commercial Banking team who knows your company and community.
Live in the Moment
Do your thoughts about finances spiral a little out of control sometimes? You're not alone. At Regions, we're here to help you make the most of your money today while planning for the future too. With the right tools and guidance, money becomes something that causes less worry. So you can live in the moment.
LifeGreen checking accounts put you in control of your everyday banking.
Regions LifeGreen® checking accounts give you the tools and tech you need to live in the moment. Find one that's right for you.
Regions Greenprint gives you a personalized financial plan.
Reaching your goals and planning for tomorrow isn't something you have to do by yourself. Regions GreenprintSM lets Regions customers get financial guidance from a banker.
Regions Spend & Save helps you grow your savings automatically.
With Regions Spend & Save, you can set up automatic transfers to your savings every time you spend. It's easy.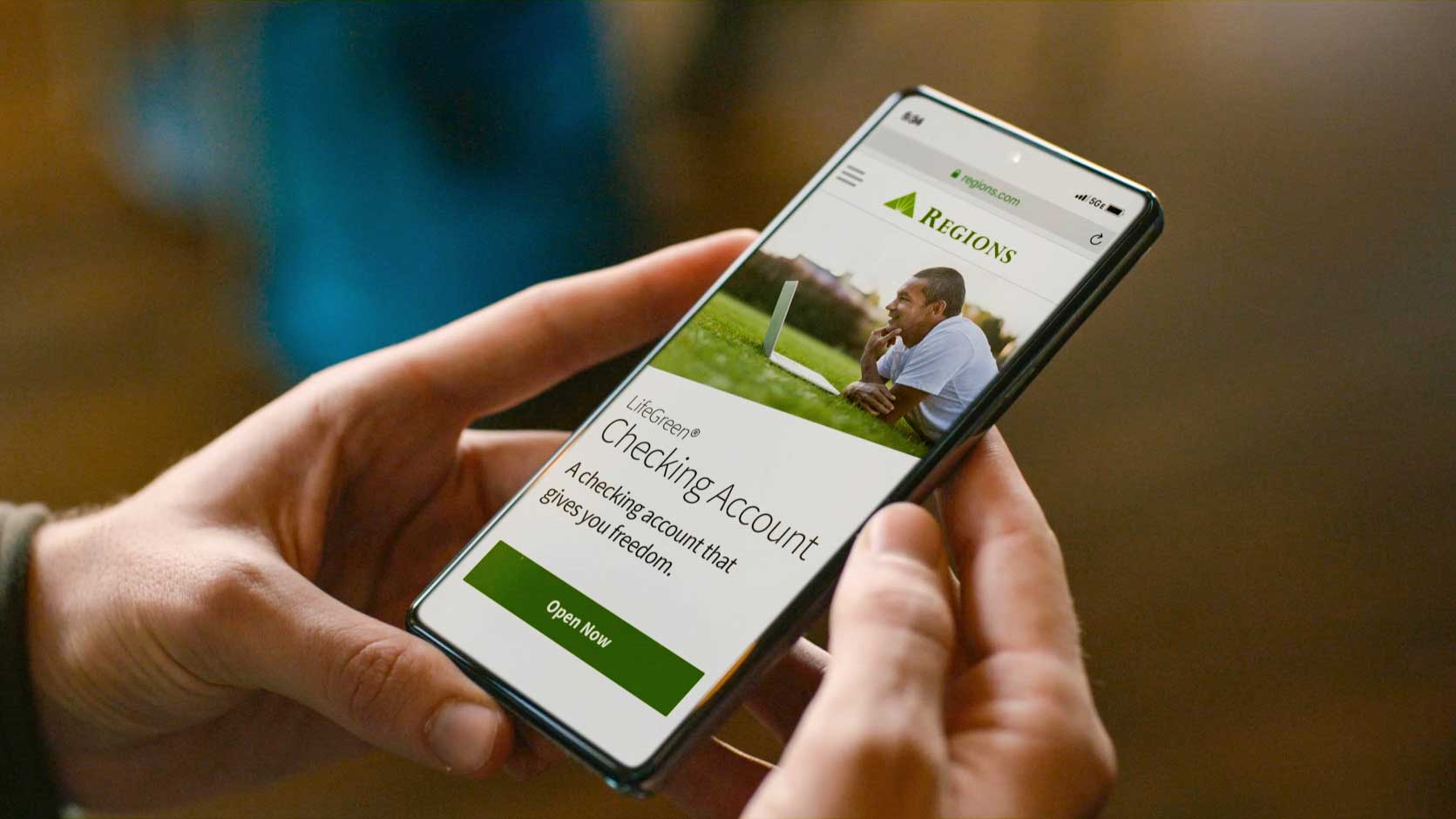 Regions' top-rated mobile app puts the branch in your hand.
Regions' newly designed app is getting great reviews. It can make banking easier for you too.