Accept the IFs in sports, embrace the IF in LIFE.
In SEC sports, the ifs are nonstop. Like, if your team can recruit top talent. If your coach can win the hearts and minds of the players. If your starting QB can stay healthy. And ultimately, if your team has what it takes to win in the most competitive conference in the nation. As the Official Bank of the SEC, Regions is right there with you as all these thrilling IFs play out through the season. And if you need us, we'll be here after the games to talk money on Monday, to help you embrace the IF in LIFE.
Financial fundamentals help you prepare for the IF in LIFE
No matter if you're a student or handle your money like a pro, Regions can help you up your financial game with these tips and in-depth articles.
Regions has been the official bank of the world's greatest conference for almost 30 years. Since 2014, we have used our sponsorship with the ESPN/SEC Network to promote financial education in compelling ways for sports fans across the country.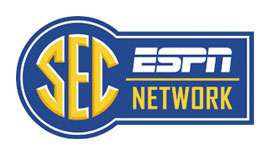 We are proud supporters of the following SEC schools:
University of Alabama
University of Arkansas
Auburn University
University of Florida
University of Georgia
University of Mississippi
Mississippi State
University of Missouri
Vanderbilt University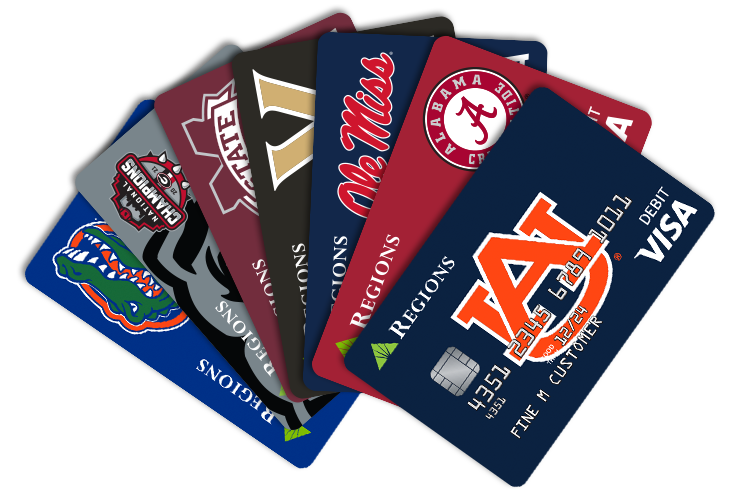 If you love the SEC, show your colors. Choose your SEC Collegiate Regions Visa® Debit Card or prepaid Regions Now Card®
Put your school pride on display every time you pay. Regions offers select SEC debit cards1 and the prepaid Regions Now Card®2 so that you carry your favorite college team with you everywhere you go3.
1. All deposit accounts are subject to the terms and conditions of the Regions Deposit Agreement, and all debit cards are subject to the Regions Agreement and Disclosure Statement For The Use Of ATM Cards, Debit Cards, and Checkcards.
2. Now Cards are subject to Terms and Conditions.
3. $10 fee applies to each collegiate debit card issued.