Perseverance
The SEC taught us hard work doesn't guarantee victory. But it also taught us to never give up. To stay in the fight. To dig deeper and try harder. And, regardless of the challenge, to always pull together. Because that's the only way to turn a setback into a comeback. As the Official Bank of the SEC, Regions stands with all the fans as we keep moving forward, overcoming obstacles and working together to get back to normal and back in the game.
What has the SEC taught you?
Let's come together to talk about it. Join in on Regions social channels using #SEClessons.
Regions has been the official bank of the world's greatest conference for almost 30 years. Since 2014, we have used our partnership with the ESPN/SEC Network to promote financial education in compelling ways for sports fans across the country.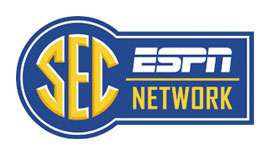 We are proud supporters of the following SEC schools:
University of Alabama
University of Arkansas
Auburn University
University of Florida
University of Georgia
University of Mississippi
Mississippi State
University of Missouri
Vanderbilt University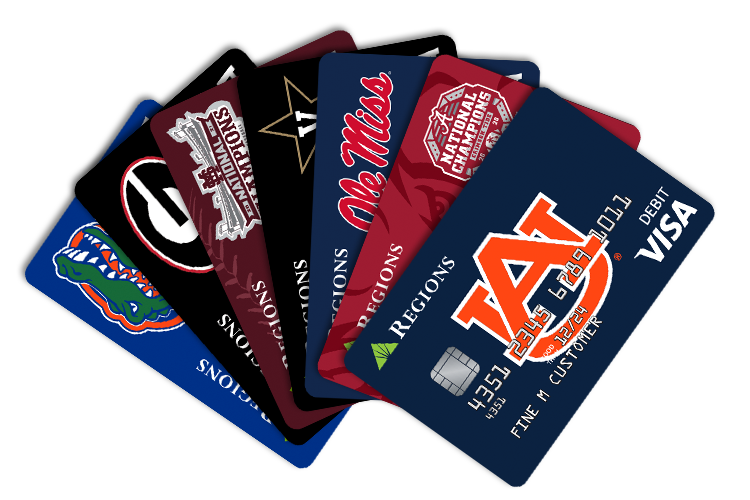 Make every day game day with the SEC Collegiate Regions Visa® Debit Card.
Put your school pride on display every time you pay. Regions offers select SEC and HBCU logo cards* that let you carry your favorite college team with you everywhere you go.
All deposit accounts are subject to the terms and conditions of the Regions Deposit Agreement.
*$10 fee applies to each collegiate debit card issued.