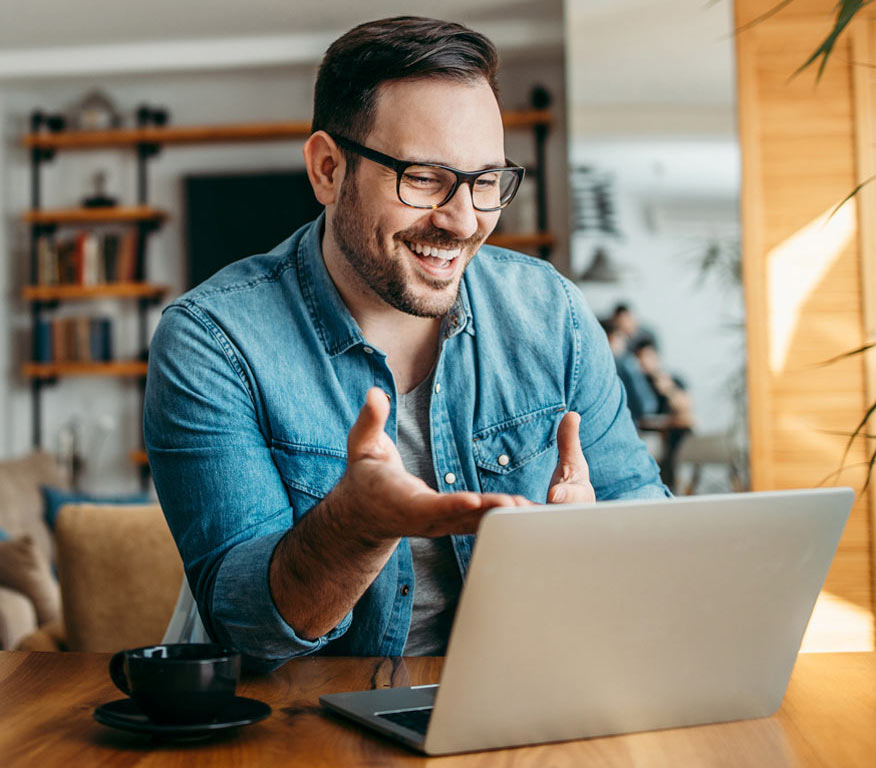 You can earn up to a $200 bonus*.
New checking accounts can earn a bonus for the things that make life a little sweeter, like sharing a special moment with your best friend. It's quick, simple and secure to open an account online using the promo code below. Or register, then open an account in person at your local branch.
Please copy your promo code: SPRING2021
*Here's how to earn up to a $200 bonus:
First, earn $100 when you:
Open a new personal LifeGreen checking account by June 7, 2021. Get started by opening an account online with the promo code

SPRING2021

, or register and present your personalized email voucher when you open your account at your local branch.*
Maintain an average daily balance of at least $500 for the first 60 days after account opening.**
Next, earn up to an additional $100.
Receive $25 for each of the following done within 30 days of opening your new account***:
Download and log in to the Regions Mobile App.
Deposit at least one check using Regions Mobile Deposit.
Set up Regions Direct Deposit and make $500 or more of qualifying ACH direct deposits such as payroll or government payments.
Make 10 or more purchases with your Regions Visa CheckCard that post to your account within 30 days of account opening.
Your bonus will be deposited directly to your new checking account within 90 days of completing the above requirements.
View important information about this offer.
Open an account in person by June 7, 2021, after you register to receive your email voucher.
Stop by your local branch
Print or show your personalized voucher on your phone or tablet
Please note: The email address in Regions' system at the time this offer is fulfilled must match the one used to register for this offer and open your new account.
Enjoy the benefits. @ViewBag.HtmlHeading>
With any Regions LifeGreen checking account, you'll gain access to many of the following customer benefits, additional perks and more.
* To open in-branch: Register before or at the time you open your checking account to be eligible. Present the personalized voucher emailed after registration was completed with your name and registered email address. To open online: You must enter the promo code at the time you open your account online to be eligible for this offer. General: Email address used when opening your checking account must match the email address used when registering. We reserve the right to terminate this offer without notice at any time in the event of any suspected or actual abuse or fraud. Offer valid in Alabama, Arkansas, Florida, Georgia, Illinois, Indiana, Iowa, Kentucky, Louisiana, Mississippi, Missouri, North Carolina, South Carolina, Tennessee, and Texas. This offer is nontransferable, may not be combined with any other offer, and does not apply if you have or had an ownership interest in a personal Regions checking account on or after April 1, 2020, and may be withdrawn at any time without notice. When the credit is issued, new account and CheckCard must be open and have a positive balance. Regions may report bonus value to the IRS as required by law; anyone whose tax status would require Regions to impose tax withholding is not eligible. Regions associates are not eligible. Deposit Accounts: All LifeGreen checking accounts require a $50 minimum opening deposit. As of April 1, 2021, the Annual Percentage Yield (APY) paid on LifeGreen Preferred Checking® accounts was 0.01% for all balances. Regions may change the APY at any time. No interest is paid on other LifeGreen checking accounts. Fees may reduce earnings. Accounts opened in Iowa may be subject to a 6% Iowa State Tax.
** Average Daily Balance: This average is calculated by adding the ending posted balances for each day in the required period (i.e., Day 1 through Day 60, equals 60 days) and dividing the sum by the number of days in the period. As an example, if $50 is deposited on day 1 and an additional $600 (for a total of $650) is deposited on day 11 and maintained through day 60, this would result in an average daily balance of $550 for days 1-60. New balances must be new funds to Regions and may not be transferred from other existing Regions accounts.
*** Posting, Qualifying Purchases and Direct Deposits: CheckCard purchases do not always post to your account immediately — the timing depends largely upon the merchant. Purchases do not include ATM or "pending" transactions. Qualifying ACH direct deposits do not include Zelle®, Credits and Transfers. To earn additional bonus (up to $100), you must have first qualified for $100 checking bonus and be a first-time user of required products and services.
All accounts are subject to the Regions Deposit Agreement. Your wireless carrier's data fees may apply to mobile activities.