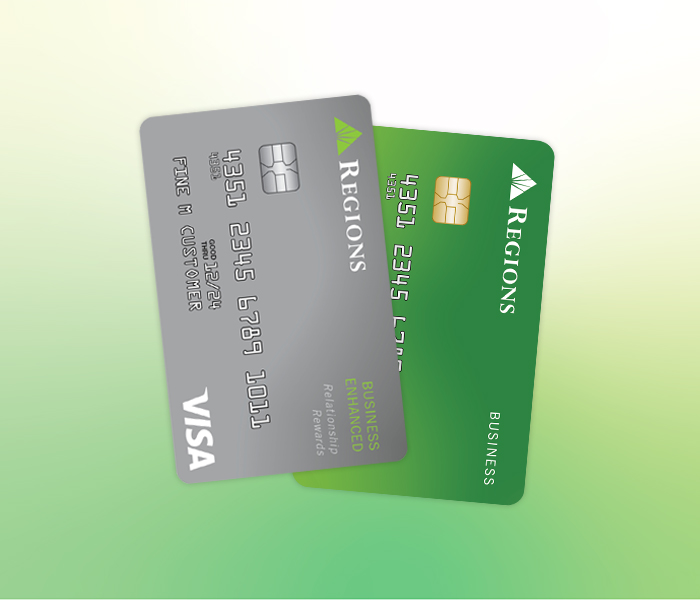 Business Credit Cards
Find the credit card that will help your small business make needed purchases, track expenses and manage cash flow so you can reach your business goals.
What are you looking for in a business credit card?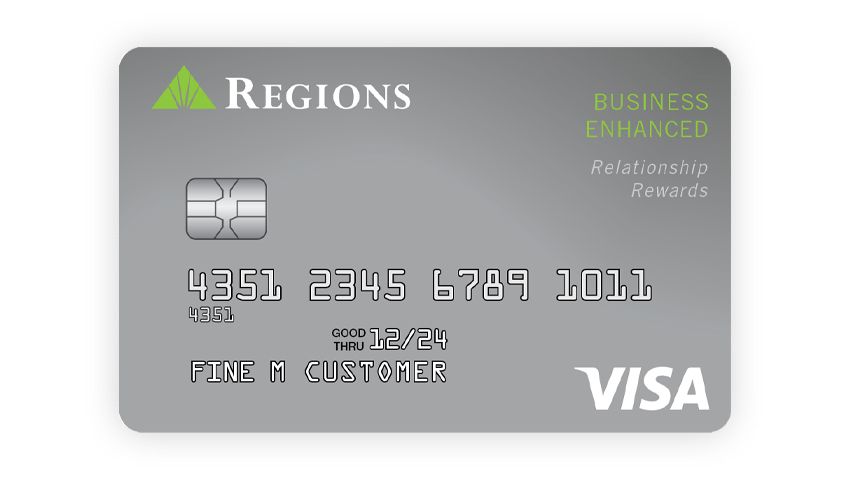 Visa® Business Enhanced Rewards Credit Card
Earn 1 Relationship Rewards1 point for each dollar spent on qualifying purchases2 with no annual fee with the Visa® Business Enhanced Rewards Credit Card.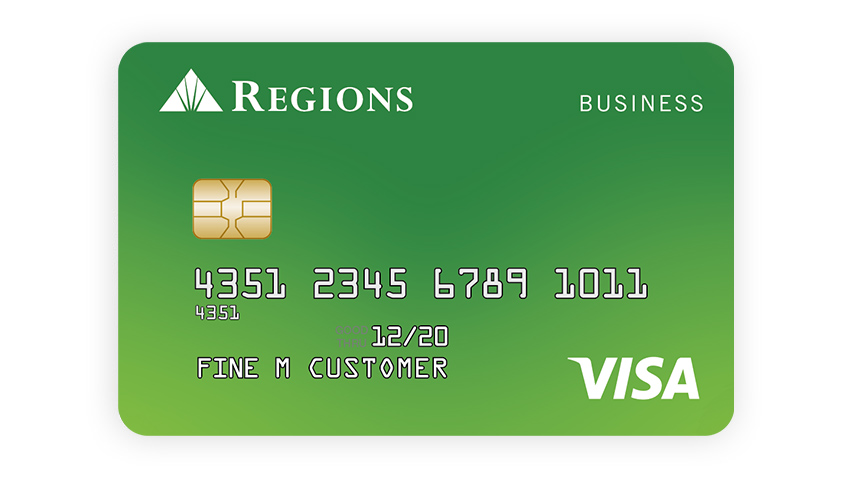 Visa® Business Credit Card
Use our Visa® Business Credit Card to pay for company supplies and services and help separate your business purchases from your personal finances with no annual fee.
Ways to apply for a card
Whether you are new to Regions or an existing customer, we offer the support and products you need to grow your business.
Manage your business credit card account online 
Using our business credit card management platform, you can add or remove employee cards, change limits, track transactions and make payments. For more information about how to enroll, call the Business Credit Card Support Team at 1-800-253-2265.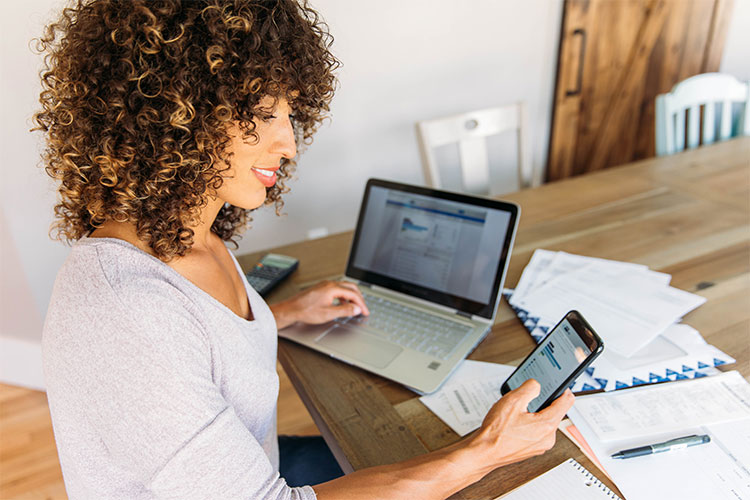 Save when you shop with Visa® SavingsEdge
Enroll in Visa SavingsEdge with a Regions Visa® Business Enhanced Rewards Credit Card and take advantage of automatic savings of up to 15% on business purchases with designated merchants.
More small-business banking resources
We make banking better and easier