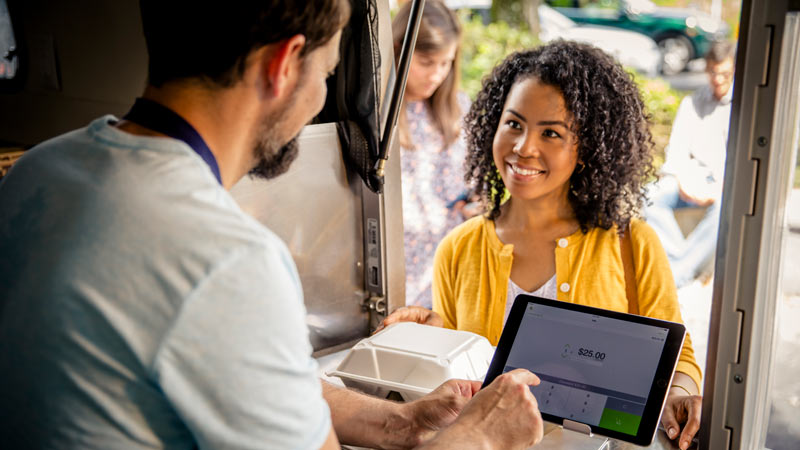 Free your business from being tied to your storefront with an easy-to-use mobile payment app.
Our mobile payment processing solution enables you to accept debit and credit card payments using a smartphone or tablet, creating endless opportunities to conduct business. legal disclaimer number1
Accepts debit and credit card payments wherever you are — on your showroom floor, at your local market or in the field
Accommodates an unlimited number of mobile devices to support businesses of all sizes
Supports "anytime and from anywhere" credit and debit card processing, including card-present and card-not-present environments
Works with Apple iPhone, iPad™ & iPad Mini, iPod Touch™ with iOS 5.1 or later

legal disclaimer number

2 and all mobile devices operating on Google Android version 2.3.3 or higher

legal disclaimer number

3
For more information, please review the Merchant Services Quick Guide legal disclaimer number4 or contact us.
Schedule a Meeting with Elavon
Interested in learning more about how Regions Merchant Services can help your business process electronic payments and improve day-to-day business operations? Schedule a meeting today.
Contact Elavon